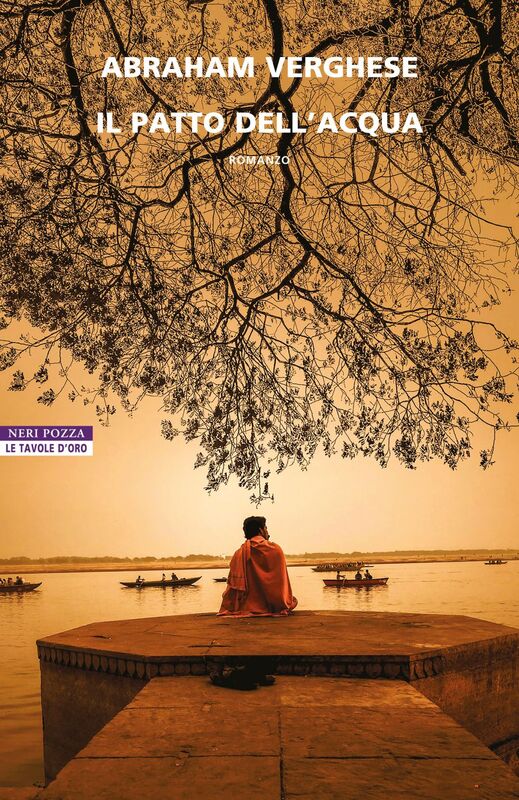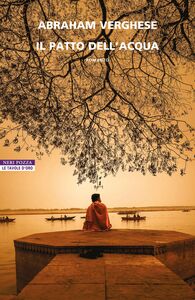 Ha dodici anni e al mattino andrà sposa. Lei e la madre sono sdraiate sullo stuoino, abbracciate: «Il giorno piú triste nella vita di una ragazza è il giorno del matrimonio» dice la madre. «Poi, se Dio vuole, le cose migliorano». Dopo la morte del padre, lo zio le ha trovato un buon partito. Un vedovo con un figlio di due anni. Come lei, appartiene a una famiglia di cristiani. Perché sia disposto a prendere in moglie una ragazzina senza dote non è dato sapere, ma si mormora che la famiglia sia afflitta da una strana maledizione: in ogni generazione almeno una persona muore affogata. E, nel Kerala, l'acqua è ovunque. Lí, il monsone nutre non soltanto la terra, ma anche il corpo e l'anima, creando una particolare alleanza con la terra, con Dio, con la vita. E chi non rispetta questo patto con l'acqua, che collega tutti nel tempo e nello spazio, è perduto. La giovane sposa viene accolta con affetto nella nuova famiglia e, nell'arco della sua lunga e straordinaria vita, non soltanto conoscerà la gioia di un grande amore e il dolore di infinite perdite, ma sarà testimone di cambiamenti epocali, attraverso i suoi occhi e quelli dei suoi discendenti.
Il patto dell'acqua è l'evocazione luminosa di un'India d'altri tempi e della sua trasformazione politica e culturale. Una lettera d'amore al potere dell'arte e della letteratura. Un inno al progresso della civiltà e nella comprensione dell'animo umano. Un romanzo di potenza straordinaria.
«Uno dei romanzi piú belli che abbia letto in tutta la mia vita. Epico, entusiasmante». Oprah Winfrey
«Un romanzo grandioso che mescola progresso scientifico, spiritualità e la storia di un'antica famiglia cristiana in India». Publishers Weekly
«Scrivendo con compassione e lucidità, Verghese crea personaggi dallo spessore dickensiano. La sua lingua è sorprendente. Il patto dell'acqua è un punto di riferimento nel panorama letterario contemporaneo». Library Journal
«Una delizia rara». Kirkus Reviews
«Che storia gloriosa di famiglia e di appartenenza. Quanta bellezza in questo stile». Honorée Fanonne Jeffers
«Un romanzo magnifico. Epico e illuminante, il tipo di storia che solo una mente come quella di Abraham Verghese poteva concepire». Imbolo Mbue
Book details
Publisher

Original text

Yes

Language

Publication date

Translator

Theme

Collection
About the author
Abraham Verghese
Abraham Verghese, dopo il diploma allo Iowa Writers' Workshop, nel 1994, ha scritto My Own Country, finalista al NBC Award, e The Tennis Partner, un New York Times Notable Book. Il suo romanzo La porta delle lacrime (Mondadori 2009), ha passato 107 settimana in classifica, e ha venduto oltre 1,5 milioni di copie. Verghese ha ricevuto la National Humanitis Medal, cinque lauree honoris causa ed è membro della National Academy of Medicine e dell'American Academy of Arts & Sciences. È professore e vicepresidente del Dipartimento di Medicina presso la Stanford University School of Medicine. Vive a Stanford, California.